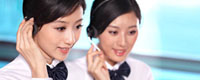 Name: Jason Chen
Tel: +86-755-83607755
Fax: +86-755-83607755
Mobile: +86-135 1042 4135
E-mail: info@ctek-industry.com
Add: Room 13A, Block B, Duhui Building, N. Huaqiang Road, Futian District, Shenzhen, China
Skype: sheng0306
MSN: sheng0306@hotmail.com
QQ: 429034874





Product name : SD260 PRINTER

Item : SD260

Feature : Single Sided Printing

Origin : U.S.A
Details:
Datacard SD260 card printer keeps you on budget, while you issue professional-looking single-sided ID cards and badges. Double-sided card printing can easily be handled by the Datacard SD360 two-sided printer version. Datacard SD260 card printer features:

Earth-friendly
The SD260 is the first ID card printer built to be easy on the environment, having earned the ENERGY STAR® Qualification by consuming far less electricity than its predecessors. With features such as EcoPure® biodegradable supply cores, recyclable packaging and power-down button, the SD260 printer sets new benchmarks for environmentally responsible card printing.

Easy to Learn, Easy to Operate
There's no learning curve with the Datacard SD260 printer. Intuitive icons guide you through the soft-touch control panel and LCD screen. The printer display panel automatically alerts users when supplies are running low. Installation and printer operations are easy to understand with the helpful documentation tools provided with the XPS Printer Driver installation. The browser-based printer manager makes it easy to control printer settings. Built-in Ethernet and USB ports, and the browser-based Printer Manager, help you integrate the SD260 printer into just about any application or IT environment. Cards and supplies are easy to load, and the ergonomically designed ribbon cartridge includes a drop-in cleaning roller. Check out this handy video that shows just how easy it is to change your SD260 printer ribbon.

Outstanding image quality
New TrueMatch™ printing technology helps ensure that colors on your screen match those on your ID card. The high-fidelity printer driver uses the latest Microsoft® XPS-based technologies to dramatically improve speed and image quality. Batch after batch, you get consistently great results from the first card to the last.

Great Card Print Performance
Datacard SD260 features the industry-exclusive TruePick™ card handling feature that accurately picks cards, standard and thin, every time with no adjustments. New precise printhead technology increases overall production speeds.

Fits Anywhere
The SD260 card printer fits on any desktop and is ideal for many card printing applications. It is equipped with a 100-card input hopper and 25-card output hopper for easier desktop functions, with the option for single-card feed and extended 100-card output hopper.