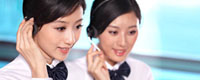 Name: Jason Chen
Tel: +86-755-83607755
Fax: +86-755-83607755
Mobile: +86-135 1042 4135
E-mail: info@ctek-industry.com
Add: Room 13A, Block B, Duhui Building, N. Huaqiang Road, Futian District, Shenzhen, China
Skype: sheng0306
MSN: sheng0306@hotmail.com
QQ: 429034874





Product name : Compatible Evolis A5003 Cleaning Swab

Item : A5003

Feature : Compatible

Origin : China
Details:
Evolis Head Clean A5003 keeps the
thermal printhead
working smoothly on
All Evolis Card Printers
. Evolis A5003 Cleaning Kit
contains a case of alcohol cleaning swabs
.

Keeping your Evolis card printer clean saves you money by extending the life of your thermal printhead. Fortunately, proper maintenance of your Evolis printer takes very little time.
· Evolis A5003 Head Clean Thermal Printhead Cleaning Kit
· Fits several Evolis card printers, including Evolis Zenius, Primacy, Tattoo, Tattoo Rewrite, Pebble, Dualys, Securion and Quantum printers.
· Includes case of 20 cleaning swabs with spatula foam tip and plastic reservoir holding isopropanol (IPA) alcohol