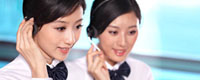 Name: Jason Chen
Tel: +86-755-83607755
Fax: +86-755-83607755
Mobile: +86-135 1042 4135
E-mail: info@ctek-industry.com
Add: Room 13A, Block B, Duhui Building, N. Huaqiang Road, Futian District, Shenzhen, China
Skype: sheng0306
MSN: sheng0306@hotmail.com
QQ: 429034874





Product name : ZENIUS PRINTER

Item : ZENIUS

Feature : Single Sided Printing

Origin : FRANCE
Details:
Evolis Zenius is a

single-sided color plastic card printer

that is compact, modular and designed to be easy-to-use. Evolis Zenius replaced the Evolis Tattoo and features an upgraded print engine and printer design which allow for high-end printing in small batches or single runs – perfect for on-demand card print applications.
Evolis Zenius Specifications:
General Card Printing
· Single-sided printing module, edge-to-edge printing
· Color-dye sublimation and monochrome thermal transfer
· 300 dpi print head (11.8 dots/mm)
· 16 MB of RAM
· Color Print Speed: from 120 to 150 cards per hour
· Monochrome Print Speed: from 400 to 500 cards per hour
· Choice of automated or manual feeding
· Feeder capacity: 50 cards (0.76 mm - 30 mil)
· Output tray capacity: 20 cards (0.76 mm - 30 mil)
· Card thickness: 0.25 to 0.76 mm (10 to 30 mil), calibration via the gauge
· Types of cards: all PVC, Composite PVC, PET, ABS1 and special varnish cards
· Card format: ISO CR-80 - ISO 7810 (53.98 mm x 85.60 mm - 3.375" x 2.125")
Interface
· Standard USB 1.1 (compatible with 2.0) or Optional Ethernet (TCP-IP5) connectivity
LED Display
· Graphic notifications from the printer include: empty feeder, cleaning, "approaching end-of-ribbon" and "end-of-ribbon" warnings
Supplied Software
· Evolis Premium Suite® for Windows includes: printer driver, printer management and setup
· CardPresso XXS Lite Software – Basic card design software that holds up to 50 records. Want to upgrade your CardPresso software to a higher version? Contact an ID Expert at 877-868-0012 for details.
Supported Software
· Windows XP SP2 or later; Vista 32/64, Windows 7 32/64
· Mac and Linux: upon request
Warranty
· 1 year (printer and print head)
Size
· Height 195 mm (7.68") x length 205 mm (8.07") x width 310 mm (12.2")
· Weight: 3.3 kg (7.3 lbs)
Sound (evaluated according to the ISO 7779 standard)
· Sound pressure level, LpAm, bystander position (YMCKO color mode)
· When operating: 46 dB (A)
· In sleep mode: background noise only
Safety
· Support for Kensington® lock
· Data encryption for magnetic encoding5
Packaging Content
· Zenius Printer
· CardPresso XXS Lite ID Badge Design Software
· CD-ROM with the printer driver and user manual
· Cleaning kit
· USB cable
· Power supply and cords
Options and Accessories
· Available colors: Fire Red or Grey Brown
· Magnetic stripe encoder, smart card contact station, smart card encoder and contactless smart card encoder - Contact an ID
· CE, FCC, IEC, VCCI, CCC6, KCC6 ErP 2009/125/CE, ENERGY STAR, RoHS
Power
· Power supply: 100-240 V AC, 50-60 Hz, 1.8 A
· Printer: 24 V DC, 3 A
Environment
· Min/max operating temperature: 15° / 30° C (59° / 86° F)
· Humidity: 20% to 65% non-condensing
· Min/max storage temperature: -5° / +70° C (23° / 158° F)
· Storage humidity: 20 to 70% non-condensing
· Operating ventilation: Open air
Resident Fonts
· Arial 100, Arial Bold 100
· Bar code: Code 39, code 128, EAN 13, Interleaved 2 of 5